Search Engine Optimization (SEO)
If you want your website or company to be found in a Google, Bing, or Yahoo search, you're going to need to have a plan from the start, as well as some Search Engine Optimization (SEO) implemented throughout the site. This is never an immediate solution and can take weeks/months to even a year or more in some cases, but if done well, can pay off huge in the long-run.
It's all about organic ranking, and not paid ranking. It's free to do, so it is much better to have a high organic ranking than a PPC(Pay Per Click) ad promoting your site that costs you every time someone clicks to get to your site. 70% of clicks online are on organic links, and not on PPC links!
Google's ranking system, commonly known as Algorithm, is very complex and is comparing data from 30 trillion unique individual website pages from across the world to ensure and show everyone who searches the best, and most accurate search results that are available.
Like the rest of the world, everything changes, and doing strictly web design for 11 years for a living, led me to do just Marketing & SEO now.
After a decade of being in the web design atmosphere, I realized it was time for me to make a career pivot, and that ultimately led me to learn about SEO.
Soon enough, while designing in the early 2000s I realized SEO & Digital Marketing was the next road for me to really focus on after only focusing on web design, and I have been happy ever since I made the change in 2013. SEO is highly measurable and in most cases an even better value for your time & money than both social media and Pay Per Click(PPC) ads.
If you're looking for a "quick win" online, you will most likely lose fast! Patience & practice is everything!
I, Preston Tunnicliff (ptgraphix), am currently Advanced Google Analytics Certified.
Web Design


This is where everything begins, and began for me. New website design can be crucial to attracting your audience and helping them decide if they'll want to stick around and learn more about you and your business.
You've only got a few seconds from the moment users arrive on your site, to get visitors interested or curious to learn more, so make it count & make sure there is a 'call-to-action' clearly displayed.
Make everything very clear & easy to find, as well as easy and simple to understand without needing to spend much time trying to interpret confusing jargon that not everyone will understand quickly.
If nothing attracts them or isn't interesting, they'll be exiting your site as soon as possible, going elsewhere to have their needs met,
and may never return. It is usually best to keep everything simple and informative.
I have taken a pause, or a slight break in my Web Design career, and went into Website Marketing & SEO, and will still do some Web Design
if needed. But my focus has certainly changed for now.
Moving Forward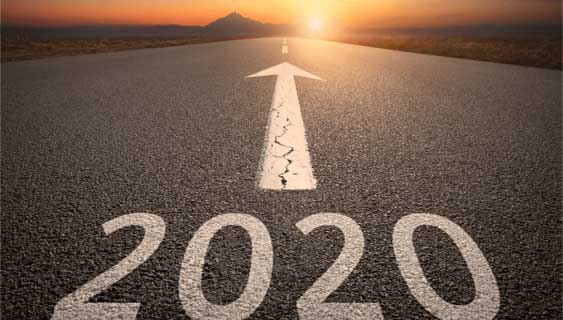 The US economy plus the world's economy has been in a stranglehold since 2020 began when the Covid-19 pandemic took over in February.
We are now in the biggest market crash in history!
This may last for years!